Network Engineer Backbone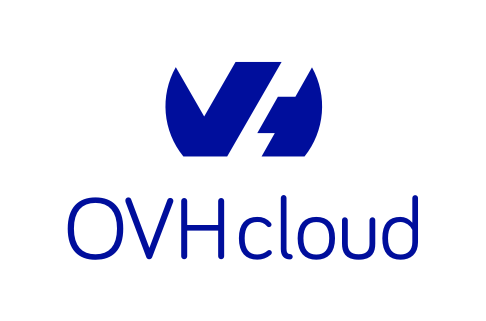 Contact :
Compétences :
experience in designing large scale network infrastructures.
Poste à pourvoir à partir de :
17 novembre 2019
Rémunération
Prise de poste : ASAP / Salaire suivant XP
Votre mission
OVH, the leading French and European host and the 3rd largest global hosting company, is diversifying into different layers of services, from cloud to telephony, shared hosting and domain names. In a constantly evolving environment, OVH thrives to stay ahead of the curb by being able support its customers by offering innovative products and solutions.
OVH is proud to have built and operate a network that provides services to millions of Internet users around the world. The Network Engineering team is responsible for designing and operating that network reliably and at scale.
As a member of the networking team, you have a direct impact on the next generation designs and features. You also ensure that network operations are safe and efficient by monitoring network performance and offering data driven solution to complex problems.
OVH network generates a constant stream of challenges which require you to continually innovate and think outside of the box to offer solutions with an evolving set of technologies.
In this role you are responsible for defining and qualifying platforms and imagining solutions at scale.
In this role you are responsible for imagining the future of the ever growing OVH network. At OVH scale SDN is not only a reality but a must. You are responsible to identify automation and drive the software teams to apply your vision.
The work requires a thorough understanding of the networking technologies and an ability to apply your knowledge to creative, scalable, and cost-effective solutions. To imagine our next generation network, you require a very deep understanding of the technologies underpinning the internet and cloud environment.
The ideal candidate for this team would have a background in design routing protocols such as BGP, MPLS, ISIS and OSPF. We're interested in engineers with experience having designed and implemented networks of very large scale. Candidates should have a deep understanding of the theory behind and have deep operational knowledge of routing protocols.
Your Role ?
Collaborate with vendors/manufacturers to evaluate and develop new features and come up with implementation plans for incorporating them into the network.
Collaborate with other teams to drive the automation in the OVH network
Work with other network teams in identifying operational issues and improving quality.
Identify and develop technologies and network design in a cost-efficient and operationally streamlined manner.
Develop tools and processes across the whole network stack
Your Assets ?
Experience working in engineering and design roles on an ISP, Cloud provider production network
Experience conceptualizing and delivering engineering solutions to customers
Experience working with routing protocols and technologies
Proven experience in the peering world and deep understanding of IX's
Exceptional analytical, negotiation and organizational skills.
Experience with coding in Python, Go or equivalent software language
Clear focus under pressure. Creative approach to problem solving and ability to think out of the box.
Your Experience ?
Master's degree in Electrical Engineering, Chemical Engineering, Computer Science or equivalent practical experience.
10 years of experience in designing large scale network infrastructures.