Sales representative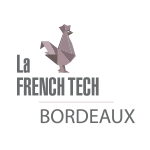 Contact :
Compétences :
Vente software
Poste à pourvoir à partir de :
25 août 2019
Rémunération
en fonction du profil
Votre mission
Responsibilities:
Your duties will include: assisting prospects in identifying the right product for their needs, processing incoming orders, growing existing business, seeking new sales opportunities and managing accounts. Our business being based on a subscription model, you will also ensure that licensing renewal rates remain as high as possible. You will be interacting with your manager and members of other departments on a daily basis to make sure monthly sales targets are met. You will also work closely with accounts receivables to ensure payments are received in a timely manner. Last, you will work on improving sales processes with our information systems team.
You enjoy working with others and being part of a team. You are a creative thinker, problem solver, thrive in a fast-paced environment and are driven by results. You are eager to learn and embrace the use of new technologies. Willing to work hard, you are able to overcome challenges and work independently when required. You are a good communicator, like working in an international environment and approach cultural differences with sensitivity, openness, and interest.
Expected outcomes:
1. Grow sales and help win market share
2. Reduce customer churn rates
3. Turn software downloads of trial versions into sales
Skills, abilities and experience required:
– Excellent command of the English language (English mother tongue or bilingual French/English) and good communication skills
– Candidates must have a passion for technology
– 5 or more years experience in selling software or technology related products
– Outstanding organizational and planning abilities, analytical skills and attention to detail
– Must be a team player, have strong work ethics and good listening skills
– Candidate must be proactive, flexible, creative and a strategic thinker
About Addinsoft:
Addinsoft is the maker of XLSTAT, the leading statistics and machine learning software for MS Excel. Our company works with the biggest names in the corporate, academic and research world, and counts over 100,000 users in more than 120 countries. After a decade of solid linear growth, Addinsoft is now looking to further expand its international reach. Now is the time to join our team and be part of the story!